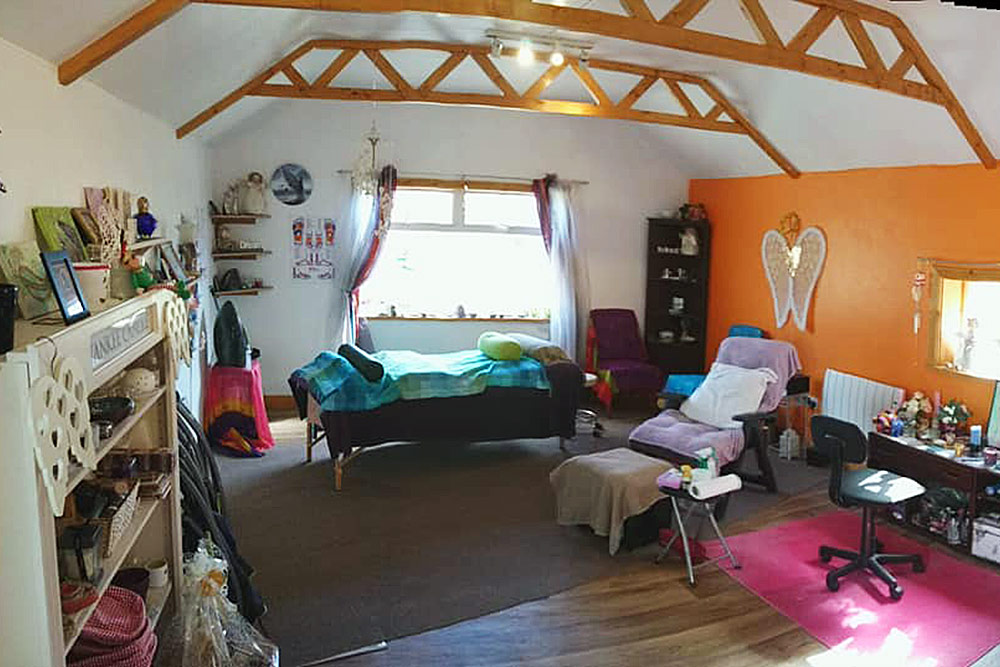 About Angelic Healing Centre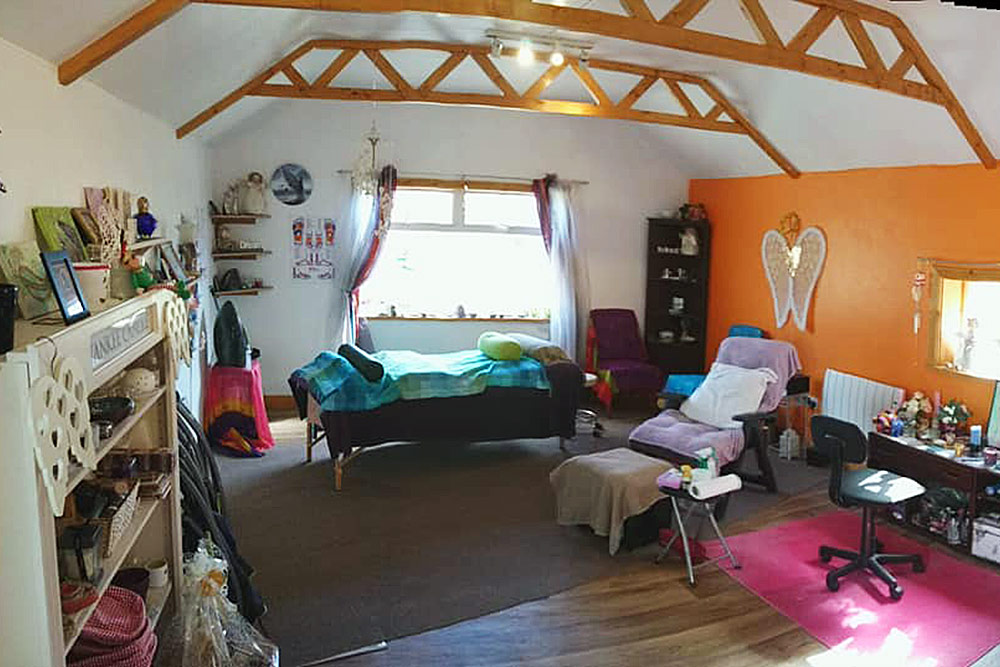 About Angelic
Healing Centre
My name is Christine Barratt-Atkin and my journey into Reiki, Reflexology & Crystal Healing started in 2011. I have always had an interest in holistic therapies but never had the opportunity to pursue my passions due to other work commitments as we – my lovely husband Richard and I – ran a day tour coach company for 14 years!
Angelic Healing Centre is a lovely, relaxing and very calm healing space, from where I treat the whole person and not just the symptoms; they are often just the outward signs of a deeper problem which someone has held onto – sometimes for years.  I use crystals during the session as they can enhance the experience as they emit positive energy and can work on your chakras – which can be blocked.
My husband  is a convert to Reiki and crystal healing and
he has kindly agreed to share his story:
I suffered a very painful Hernia whilst working up in Belfast and was rushed to Belfast Royal Hospital for emergency surgery which resulted in a complication known as Ileus, which left me unable to digest – this rendered me unable to eat for over 2 weeks. As a normally healthy person this left me physically and emotionally drained.
When I was at my lowest point Christine suggested Reiki, and with nothing to lose I gave it a try. After the first session I found I was able to visualise being well again and focus on happy family events later in the year, which helped me move to a more positive mind-set. I also found sleep much easier and found myself able to relax better. 
On the second session I felt the most powerful spiritual and physical effects, and I know Christine felt the same. From that day on my situation has improved, my consultant and nurses were a massive help I truly believe Reiki was instrumental in helping me turn the corner to good health.